Organizer Training 101 - Day 2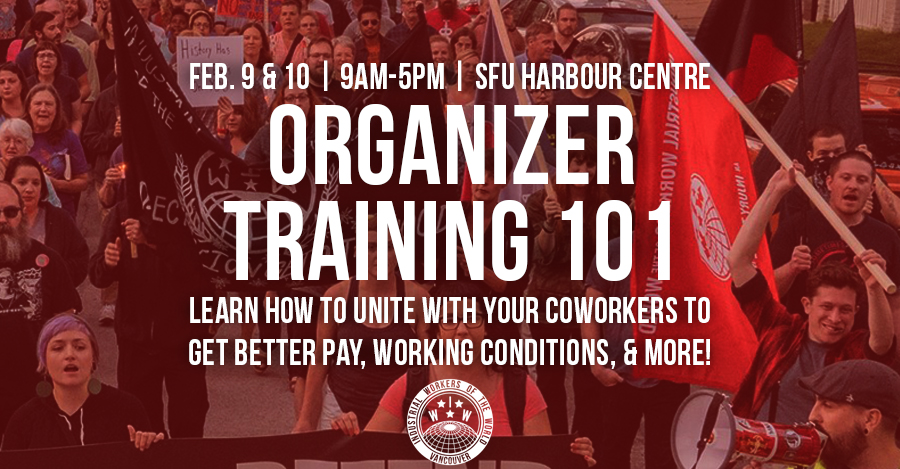 YOUR BOSS IS POWERLESS IF YOU ARE ORGANIZED!
Organizer Training 101 covers the skills to begin organizing and unionizing your workplace. Through discussion, Q&A sessions, and role-playing activities, participants will learn how to talk to co-workers about workplace issues, prepare an effective organizing strategy and build a union.
More information here: https://www.facebook.com/events/376013679867457/
To register for this free training, please fill out this form: https://docs.google.com/forms/d/e/1FAIpQLScC7d818v3qwQFmXuyjHafae2ToP1TY2HtcCPc03K9opNfETw/viewform
If you have any questions, please email: contact@vancouveriww.org